





Welcome to the website of Dr Francois N van Zyl
Rheumatologist | Rumatoloog
The practice is open with special precautions during the COVID-19 lockdown. Patients are seen with proper prior arrangements and screening.
Face-to-face consultations will be scheduled in line with appropriate safety measures. To find out more about our COVID-19 arrangements and how to protect yourself please click here:
link
Netcare Pretoria East hospital:
Dr Francois N van Zyl would like to inform his patients and colleagues that will now be available full time at Netcare Pretoria East Hospital (from end April 2022)
Suite M9, Netcare Pretoria East.
Appointments: 012 422 2614
Mediclinic Midstream: Dr Francois van Zyl will no longer see patients at Midstream Mediclinic.
Admin Enquiries/Administratiewe Navrae: E-mail: drfnvz@gmail.com
Rheumatologists are specialised to treat patients with arthritis; Systemic autoimmune diseases like Lupus; inflammatory diseases of blood vessels (vasculitis); certain diseases of bone (Paget's disease of bone, osteoporosis) as well as soft tissue rheumatism.

Today we enjoy the golden age of Rheumatology with exciting new technologies and treatments that empower Rheumatologists to deliver a modern level of service excellence that was unheard of a few decades ago.
How to prepare for your visit:
Remember to bring your referral letter from you general practitioner, specialists or other health care worker.

Please bring copies of all available and relevant results from special investigations like blood tests, x-rays, CT and MRI scans to facilitate cost-effective care.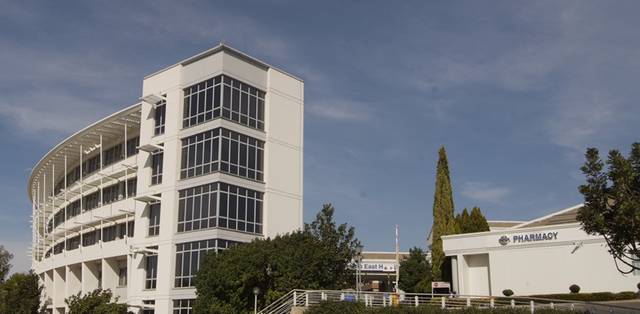 About Dr Francois N van Zyl
Brief summary: Dr van Zyl's medical (MBChB) degree was attained at the University of Pretoria. He practised as General Practitioner in Cape Town before specialising (MMed) in Internal Medicine at the University of the Orange Free State. He then studied Rheumatology at UCT and UOFS. He also obtained certificates in High-resolution Musculoskeletal Ultrasound (EULAR and MUSOC).

Dr van Zyl practised Rheumatology in Pretoria at Unitas hospital, he then spent some time in the beautiful Eastern Cape before relocating back to Gauteng.

He is passionate about developing the discipline of Rheumatology and regularly teaches at academic institutions and hospitals. He is also involved in community teaching and is often invited to hold talks on various topics for the general public.
Special interests:
Systemic Auto-immune diseases such as Lupus.
High-resolution Musculoskeletal Ultrasound.
Early diagnosis and treatment of Rheumatoid Arthritis.
Treatment to target
This practice is contracted out, except Discovery Medical Aid (participating plans). As from 2017 our agreement with Discovery Health changed to the Classic Direct payment arrangement. Balanced Billing will be done for Discovery Health participating plans, where Discovery Health will pay their agreed portion according to this arrangement directly to us, should there be funds available. The patient will pay the balance of our fee directly to us at each visit as a co-payment. The full amount will be payable by the patient after completion of the consultation, should funds be depleted.

All non-participating plans will be billed as private patients, and bills must be settled at consultation. This also applies to funds being administrated by Discovery Health. Please contact reception at 012 422 2614 for more information.
Using this site means you accept its
terms
| Copyright © 2022 Dr Francois N van Zyl, Rheumatologist
| website by